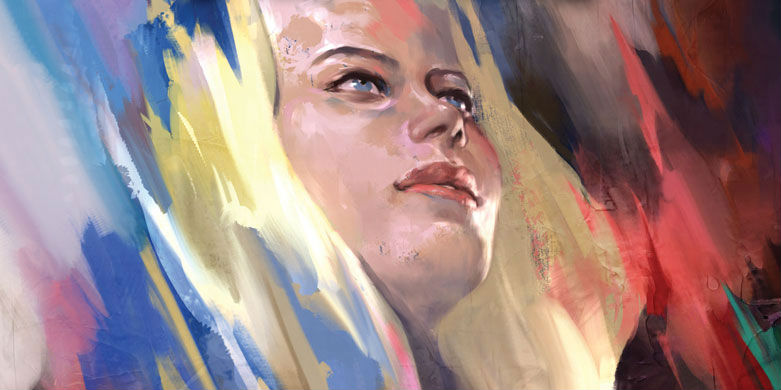 Faith and the Future Force #1
Writer: Jody Houser
Artists: Stephen Segovia and Barry Kitson
Colourist: Ulises Arreola
Letterer: Dave Sharpe
Publisher: Valiant
A review by Josh Rose
In Faith and the Future Force #1, Faith Herbert has been recruited by
Timewalkers, Neela Sethi and dinosaur woman Ank, to save reality. Our first major clue that something is really wrong is that Faith has no idea who Adolf Hitler is. In any time travel story, you know that's a bad thing.
Back in Ivar, Timewalker we learned that there are certain things that history just won't allow, like the premature death of Hitler. Faith and the Future Force #1 sees Faith and the Timewalkers' first attempt to save history from a robot who has killed Hitler and begun to dismantle reality.
Jody Houser introduces us to Faith in classic superhero exposition. Then drops the big time travel bomb loaded with pop culture references. It's fantastic to see Neela explain to Faith (and by extension new readers) the "mechanics", if you can call it that, of time travel in the Valiant Universe. Although I want to talk more about the time travel stuff Houser wrote, that would spoil it.
The big eye catchers in Faith and the Future Force #1 are the time arcs/portals. Ulises Arreola's colours in the aforementioned time arcs are beautiful! The time arcs are full of swirling blues and pinks and greens. Stephen Segovia and Bary Kitson fill the time arcs with images of different time periods throughout history. Plus, their robot design is so unexpected. Most robots have some sort of complicated design, but this one is overly simple. Like this robot is not the ultimate evil in this story.
The Verdict
Buy It. Faith and the Future Force #1 is a fun time travel story with references to Terminator, Star Trek, and Doctor Who. Then again, this is Faith we are talking about. Wouldn't be right to have a time travel story with her and not these references. Prior experience with the Valiant universe isn't necessary, but it would enhance the experience.