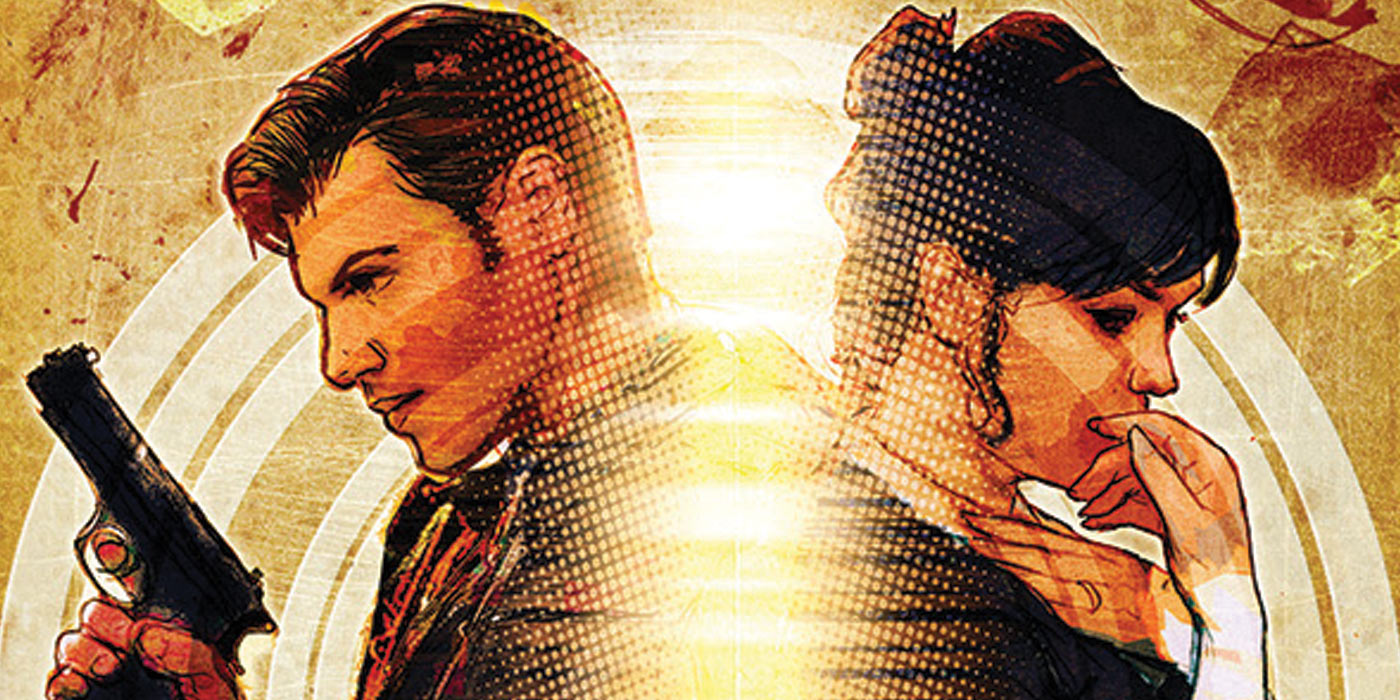 Crosswind #1
Writer: Gail Simone
Artist: Cat Staggs
Publisher: Image Comics
A review by Greg Brothers
Gail Simone has become known over the years for the quality of the comics that she puts out on a regular basis. So when I heard that she was doing another creator owned book for Image, I was more than excited to see what she came up with. Crosswind #1 stars a slick and ruthless Chicago hitman and a smart but downtrodden Seattle housewife. Their bodies, souls, and lives are switched to potentially a deadly effect.
As intrigued as I was about it being a Simone book, after reading the description I was even more interested in what was coming my way in Crosswind #1.
We meet Case first. He's the ruthless hitman. How ruthless? You'll find out in the first few pages just how ruthless he is. Although Case is good at his job of being a hitman for the mob there are several times where you get the feeling he is not sure about this life that he has chosen for himself. Meanwhile, in a completely different part of the country, we are introduced to Juniper. Married and step-mother to a young teenager, Juniper at times feels trapped and pressured to be a person she is not.
Simone is a world class writer who has had lots on experience in launching either new books or storylines, and that is obvious here. Crosswind #1 does an excellent job establishing our two main characters and letting the reader understand the positives, and more specifically, the negatives with Case and Juniper. While both Case and June are completely different in who they are as people you see some similarities in the way they perceive themselves, which leads to the readers being able to connect with both of them.
Staggs art throughout Crosswind #1 is breathtaking at times. The realism of the faces, including facial expressions, are just as important as Simone's story telling. The violence and blood found in the pages are graphic and bloody without being gratuitous. While there are not many action panels in this first issue, the ones that do exist are done in a way where lettering and coloring of the panels add to the feeling of movement throughout.
The Verdict
Buy it! We have all at some point read a book or seen a movie that involves some type of body swap. Crosswind #1 takes this classic idea and plot point and turns it completely on its side creating a unique and entertaining story. Simone crafts an opening chapter that draws the reader in, helping them connect with both Case and Juniper. By the end of Crosswind #1 you are going to find yourself relieved for the two main characters escaping their own predicaments, while wondering what unfamiliar problems will come from their new status.
Crosswind #1 will be available in shops and online June 21st, 2017.