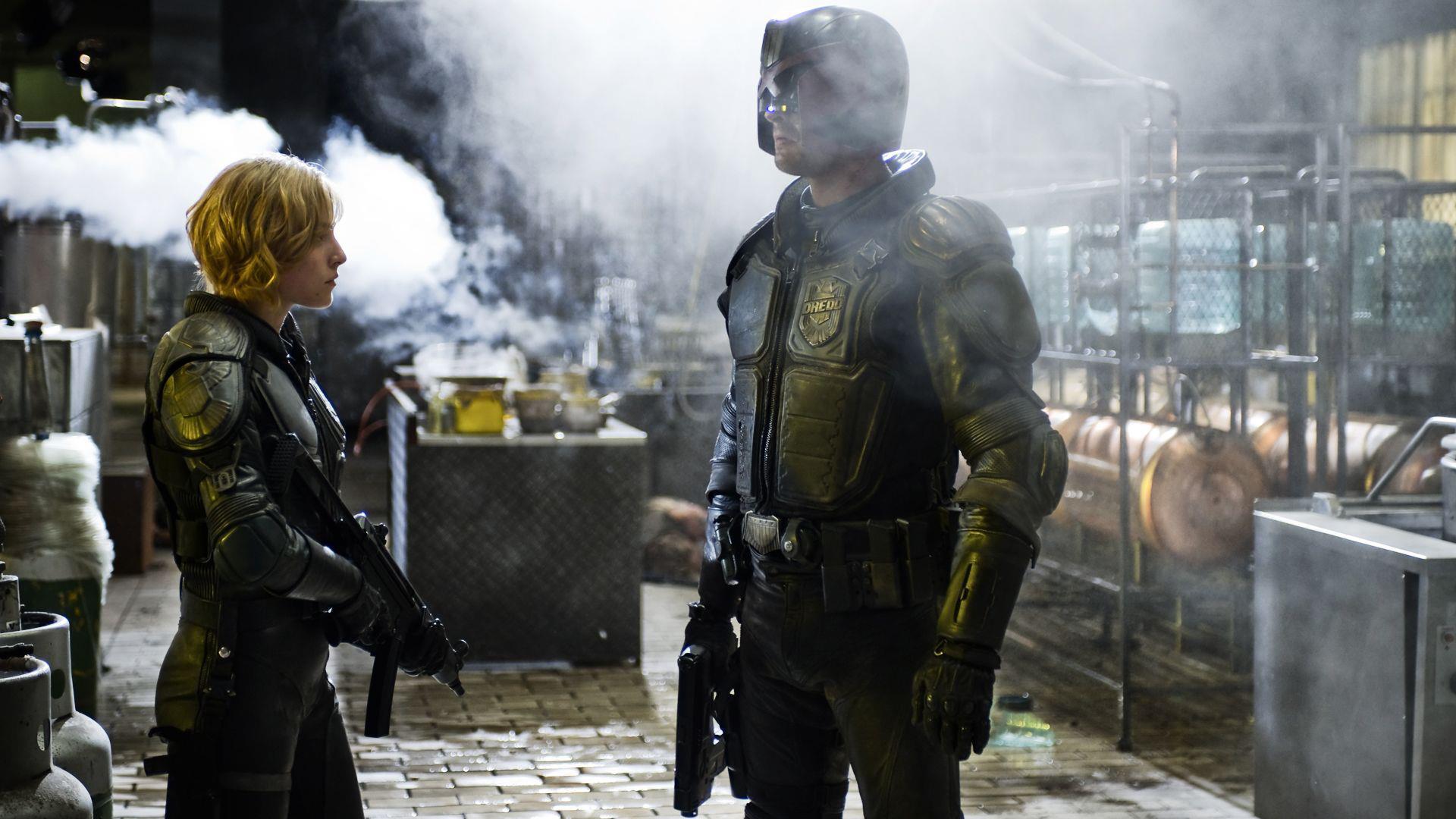 If you're as big of a fan of the 2012 Dredd movie as I am, you've been waiting for hoping, waiting and wishing for the day that someone tells you that Dredd 2 will come out. Just like Karl Urban, you've been very vocal about this issue and hope that… one day… they'll finally make your dreams come true.
Dredd (2012) was a cult classic. It was good. More than good really. Although some people disagree and that's totally okay, but some fans just needed and craved a lot more than just one awesome movie. Now… it seems like many of us fans may get our wish.
Karl Urban, as I said before, has been very vocal about reprising his role of Dredd. It seems like the thought of being Dredd again really makes him happy and he's super willing to be apart of more stories.
Dredd 2 : I'd do it !! @netflix or @Amazon . There's a gold mine of Awesome Mega city 1 stories ! https://t.co/5KeUAizPNS

— Karl Urban (@KarlUrban) April 21, 2016
At Calgary Expo, Urban expressed that "conversations are happening" and the deal of a Dredd series might go towards Netflix, Amazon or HBO.
On @netflix or @amazon Dredd series @KarlUrban says "conversations are happening" @Calgaryexpo #CalgaryExpo

— Christopher Edwards (@cjsedwards) April 30, 2016
As a big fan of the movie, I'd love for this to happen. Not only because it was a great movie, but because there are actually so many more stories to tell onscreen. Olivia Thirlby, who played Dredd's right hand with powers Cassandra Anderson, hasn't said anything about the recent news and possibility of a new series yet. However, she has been very vocal as well about it coming back. Please hear the fans cries Netflix, Amazon and HBO, we need Dredd and Cassandra Anderson in our lives!
For awhile now, there has been a petition to sign Dredd 2 to one of the three networks. If you'd like to find out more about that and sign the petition click this link and give them your voice!