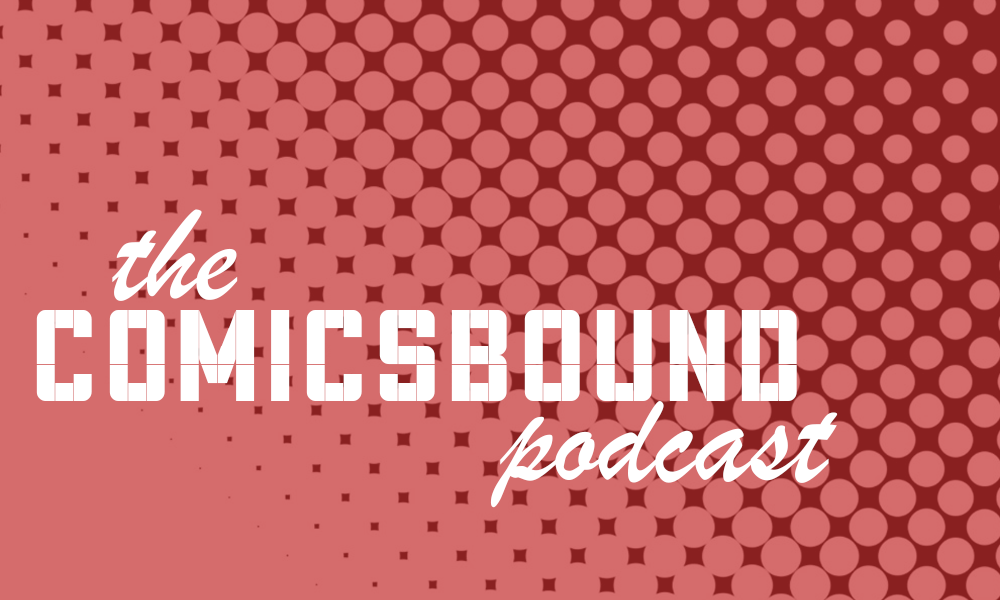 Comicsbound Ep 12: The Harvey Awards, The Flintstones and Listener Questions
We're also on Google Play
It's a new week and a new episode of the Comicsbound podcast. We spent the day asking YOU for listener questions and rounded them up to answer in the second half of this week's show.
In the first half of the show, we discuss the Harvey Award nominations (and the suspiciously stacked ballot for Valiant)
Comics that we discuss: Flintstones #1, Future Quest #2, Justice League #1, Pawnee (the book), Semiautomagic, Goldie Vance #1-3, Poppy and the Lost Lagoon, Kim & Kim #1, and more.
Comicsbound is:
Stephanie Cooke – @hellocookie
Lan Pitts – @pittsed_off
Insha Fitzpatrick – @benwyyatt