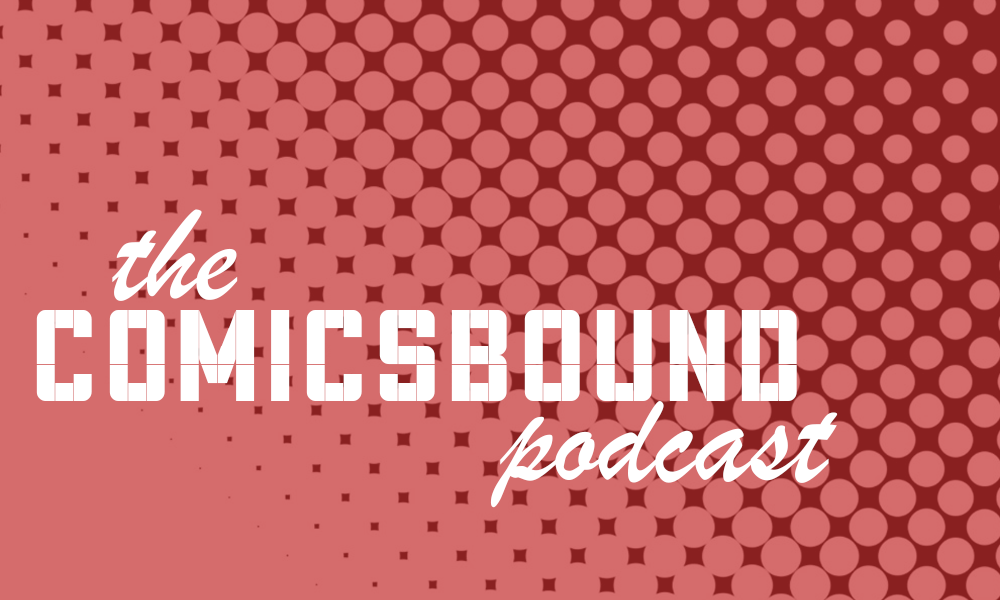 Comicsbound E38: Colourist Appreciation Day and Comic Talk
Oh HEY! We're back and this week on the show, it's Insha and Stephanie talking about news and their favourite comics that they've been reading since the last show.
Women's March! Neil Gaiman's 'Good Omens'! Supergirl and The Flash musical episode! COLOURIST APPRECIATION DAY!!!!!! These are some of the things that we discuss before going into our comic talk.
The comics we discuss include:
Jenn Woodall's zines: Magical Beatdown 1 and Magical Beatdown 1.5, Marie and Worrywart, Moon Power. Deep Space Canine (Comic Book Slumber Party), Snowblind, Vixen: Return of the Lion, Hildafolk, Vacancy, and Drama by Raina Telgemeier.
Comicsbound is:
Stephanie Cooke – @hellocookie
Lan Pitts – @pittsed_off
Insha Fitzpatrick – @benwyyatt