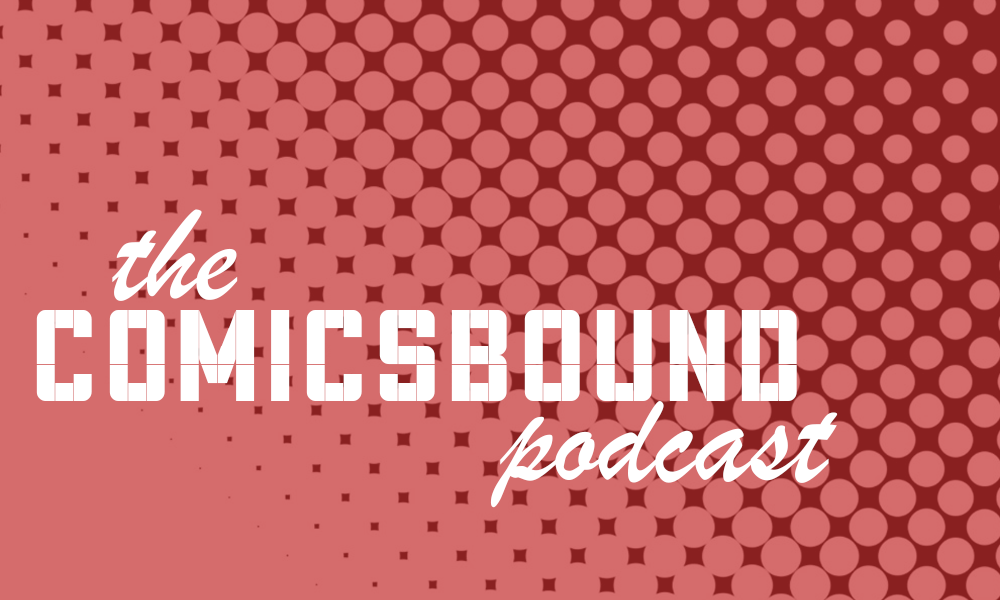 Comicsbound E31: Eric Palicki Chats No Angel
It's a new week and on this episode, Insha and Stephanie are joined in the second half of the show by No Angel co-writer Eric Palicki. Eric visits Comicsbound to discuss his comic (on shelves now!!!!) that he wrote with his sister Adrianne Palicki, with art by Ari Syahrazad, and colours by Jean-Paul Csuka.
The synopsis for No Angel is this: "Religious texts from The Bible to the Sumerian tablets speak of strange creatures descending from the heavens and mating with humans, their children the superhuman heroes of myth. None of this ever meant anything to Iraq War veteran Hannah Gregory, until she found herself in the crosshairs of a dangerous cult convinced that she's a descendant of these dangerous bloodlines… bloodlines they're determined to eradicate."
In the first half of the show, Insha and Stephanie discuss The CW's upcoming series Riverdale (in January)… spoilers: we have MIXED FEELINGS ABOUT THIS SHOW. And then we get into some talks about comics and things we've been loving lately.
Things we discuss: Reggie and Me #1, Wuvable Oaf, Search Party (the TV series), Fun Science ("AN ACTUAL BOOK!!!!!" -Insha), Reborn #1, Rockstars #1, Motor Crush #1, DC Comics Bomshells, Fantastic Beasts and Where to Find Them, America Chavez, and Emerald City.
Comicsbound is:
Stephanie Cooke – @hellocookie
Lan Pitts – @pittsed_off
Insha Fitzpatrick – @benwyyatt