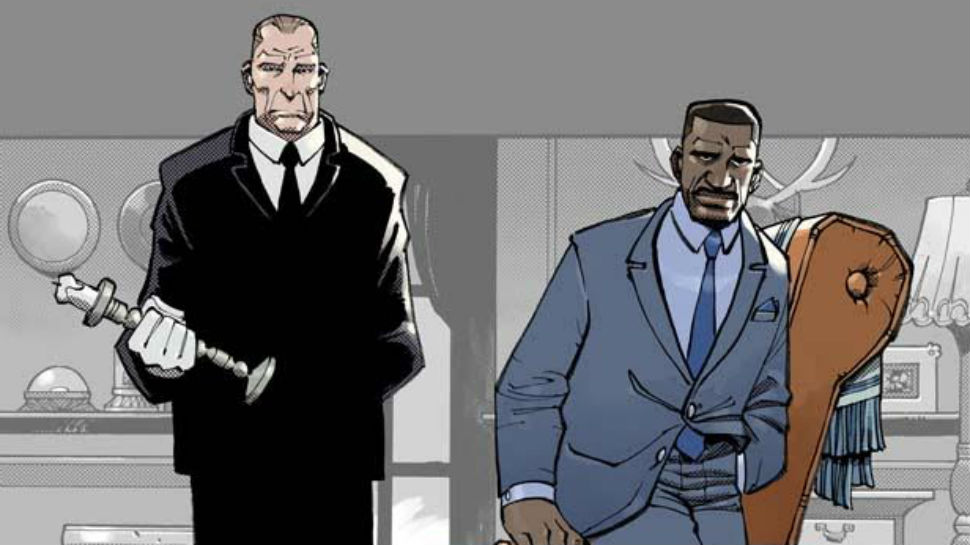 Clue #2
Writer: Paul Allor
Artist: Nelson Daniel
Letters: Neil Uyetake
Publisher: IDW
A review by David Hildebrand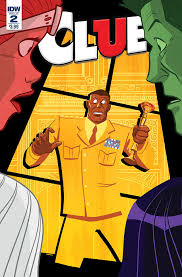 I read the first issue of Clue multiple times looking for visual clues that I may have missed the first, second, even third time around. It was enjoyable and I liked trying to guess who the killer could possibly be. Of course, I didn't think I would find anything that would break the case wide open from the start, but you never know. And I still wouldn't be surprised if I missed something that I will be kicking myself over later. Clue #2 hits the shelf on July 18th, and I was eager to get my hands on the latest issue to continue the mystery!
This is a hard book to review. I feel like I can't talk about any of it in fear of giving parts of the story away. We are getting deeper into the story. And we all know what happens when you pull a book sitting on a shelf! A wall opens up containing a treasure trove of information on all the guests!
Who pulled the book? What obnoxious requests do the guests have as they are kept locked away during the police investigation? Who makes an attempt to escape? AND… who dies at the end of this issue? And what is this new thing that was just presented to us? All questions that I know you want answers to and that is why you should run out and pick up Clue #2!
The stand out for me once again is Upton, the narrator butler who constantly breaks the fourth wall and is just a delight. He is my favorite character so far and, who knows, maybe in the end, the butler will be the one who done it! But for now, I have to continue to filter through what Allor writes, searching for clues. Allor's script is fun and he has done a great job of juggling all the characters while keeping them fresh and making sure they play a role in the murder mystery.
I appreciated Daniel's art more in this issue than the previous. The details of mansion are incredibly done from the opening panel showing the exterior on the dark and stormy night to the details of the vault, as well as the colors in the various rooms. The characters are unique and have their own style. And dammit I just know I am overlooking some clues somewhere!
The Verdict
Buy it! If you are a Clue fan, you need to pick this series up. It's a fun read and things are starting to heat up as the detectives investigate the suspects. If you are a mystery fan, then this is for you as well. Just go out and buy it!