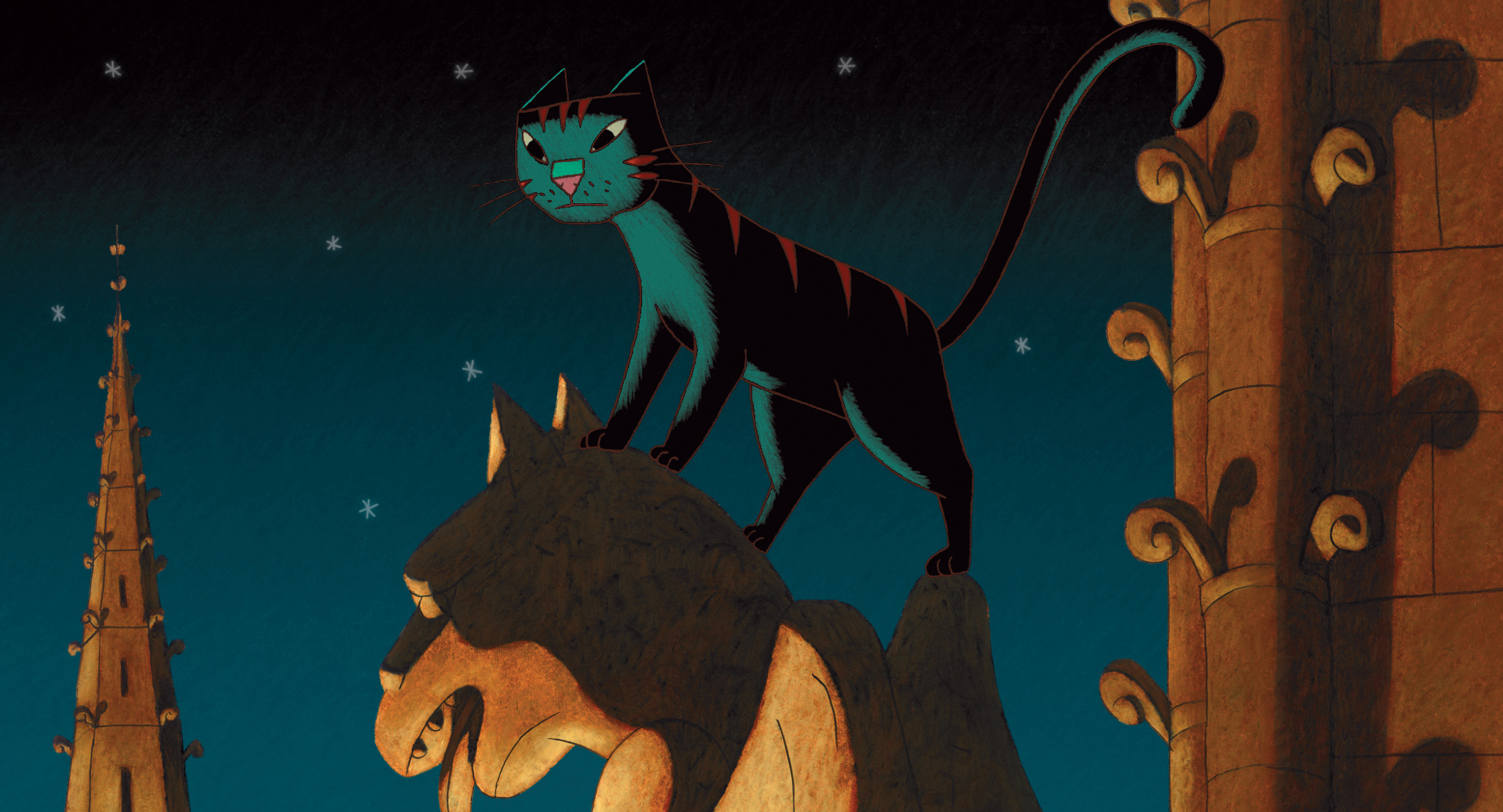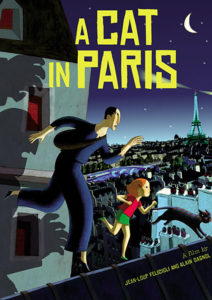 A Cat in Paris is a movie that came out back in 2010 and was nominated for an Academy Award for Best Animated Feature. At just over an hour, it's admittedly a very short animated feature but the overall quality of the film makes up for the quantity.
The animation has this amazing sort of etched pencil crayon feeling to it. The character style is unconventional and feels very European as opposed to the animation that we often see done in North America.
The story is about a little girl who has lost her father to a vicious crime boss. Her coping mechanism for grieving is not speaking, which has made it hard for her mother to relate to her during this time. Her mother is trying to grieve by catching her husband's killer and trying to bring justice to the family. This story runs alongside that of our title character cat who belongs to the little girl. While the little girl sleeps, the cat moonlights as a literal cat burglar with an ambitious thief.
Zoë, said little girl, discovers this after she follows Dino, said cat, one evening. From here, all of the stories meet and become one.
A Cat in Paris is part classic heist and part comic book come to life. It feels like a delightful companion piece that you could see as a backup story to Paul Tobin and Colleen Coover's series, Bandette. It's a fun rollercoaster that takes you across the rooftops of Paris and delivers a film for all ages.
The animation and style is wonderful, the voice acting is great, the story is fantastic and you absolutely won't regret checking this film out.
Verdict:
Check it out RIGHT NOW. It's on Netflix so this is really easy to do. Turn it on, look it up and press play to enjoy.
A Cat in Paris is a breath of fresh air for you to check out either alone or for something different for the kids in your life.