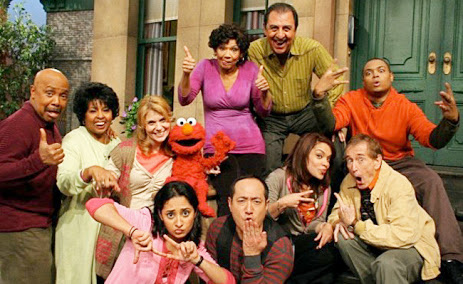 After long time cast member, Bob McGrath, announced last week at a Florida's Supercon that he, Roscoe Orman, and Emillio Delgado had been let go from the show the interwebs became filled with the general gnashing of teeth and cries of childhood memories ruined a move like this often spawns.
The production team in an attempt to clarify and stop the backlash put out the following statement via twitter.
Despite their attempt to clarify the situation the backlash grew from long time fans of the show including cries of age discrimination being the reason behind the removal of the three long time human cast members. With the backlash continuing and gaining steam the company put out another statement yesterday the Sesame Workshop CEO Jeffery Dunn said that it was a "misunderstanding about the actors roles" but also that they are not in plans for any of the upcoming episodes.
Obviously the company assumed that removing these characters would not create the backlash that it has and this statement is a way to try and save face while also not promising the characters will be returning to the screen any time soon. For a show that in the past has dealt various life events such as the death of a character by turning into a teaching moment this seems like a major blunder. It would have been easy to explain to the audience with lessons about retirement, or even how to deal your emotions when a friend moves away. Hopefully this misstep will open the eyes to the producers of the show that these are characters are held close by many people in their childhood memories and in the future will take better care of the linage that they have been entrusted with.
So what do you think Rogues Portal readers, was the company being truthful with their statement, or was it an attempt to stop the media outcry?