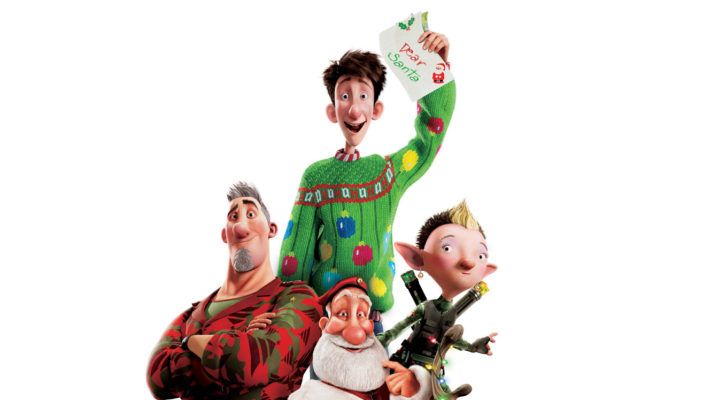 Christmas means it's that time of the year where we play some of our favourite Christmas films! There is something out there for everyone and nothing says cwtchy (or snuggly for you non-Welsh folk) than staying in on a cold winters night, a mug of hot chocolate warm between your legs, a fleece blanket over your legs, and your favourite Christmas film on the television!
Us Brits are known for producing good Christmas movies, but there are some even I've never heard of! We're good at creating that tug-to-the-heart type of film that is really cute but makes you cry like a baby! A perfect combination for Christmas!
Here area select few of my favourite and some I really need to see!
Love Actually 
Director: Richard Curtis
Starring: Hugh Grant, Martine McCutcheon, Liam Neeson
Year: 2003
Starring a strong and stellar cast, Love Actually is one of the most popular Christmas films around, even though once you watch it for the 5th time you feel like a punching the TV. Nine intertwined stories examine the complexities of the one emotion that connects us all: love. Among the characters explored are David (Hugh Grant), the handsome newly elected British prime minister who falls for a young junior staffer (Martine McCutcheon), Sarah (Laura Linney), a graphic designer whose devotion to her mentally ill brother complicates her love life, and Harry (Alan Rickman), a married man tempted by his attractive new secretary. It also stars Colin Firth who is absolutely dreamy!
Arthur Christmas

Director: Sarah Smith, Barry Cook
Starring: James McAvoy, Jim Broadbent, Bill Nighy
Year: 2011
This is such an adorable film, one that can be enjoyed by both adults and children. Everyone knows that, each Christmas, Santa Claus delivers presents to every last child on Earth. What everyone doesn't know is that Santa accomplishes the feat with a very high-tech operation beneath the North Pole. But when the unthinkable happens, and Santa misses one child out of hundreds of millions, someone has to save the day. It's up to Arthur (James McAvoy), Santa's youngest son, to deliver a present to the forgotten tyke before Christmas morning dawns.
A Christmas Carol

Director: Catherine Morshead
Starring:  Ross Kemp, Warren Mitchell, Liz Smith
Year: 2000
I've never heard of this Christmas Carol before today and I have no idea why! This is right up my alley! And it has Ross Kemp in it. This film will have a cockney gangster spin to it and Dad and I love those types of films! A loan shark (Ross Kemp) sees his past, present, and future after the spirit of his former partner visits him on Christmas Eve.
The Snowman
Director: Dianne Jackson, Jimmy T. Murakami
Starring: David Bowie (re-released version), Raymond Briggs (original version)
Year: 1982
This is, without a doubt the most popular Christmas film to come out of Britain and it'll always be on television on Christmas day: there are no ifs and or buts about it! Only last year or two years ago they made a sequel and it was one of the most watched events on British TV in terms of Christmas (probably came in second to the Queens Speech). It's also worth noting that this is the SADDEST film I have seen for a children's film, second to Watership Down, which we will never discuss! Here is the most famous clip from the film. There is no script, just amazing and beautiful music.
https://www.youtube.com/watch?v=xb-pX7sIjFY
The Flint Street Nativity

Director: Marcus Mortimer
Starring:  Mark Addy, Mina Anwar, Jane Horrocks
Year: 1999
The British Film industry has produced a lot nativity films (some of which are The Nativity and The Nativity 2) but this one looks really cute and has solid cast of funny men and women. I'll watch anything with Jane Harrocks, she is just fantastic! The film is set in the fictitious inner city in the Flint Street Primary School, on the Welsh-Cheshire borders. It focuses on the seven and eight-year-old pupils in that evening's sole performance of the school nativity play, from the pre-performance classroom preparations to the final stage performance, which culminates in calamity. There are inevitable mishaps, misunderstandings, young egos, fears of failure and falling outs. The children's characters eventually evolve into mirror images of their parents when the actors all appear as their parents (the play's audience) at the post-show gathering.
Bridget Jones's Diary
Director: Sharon Maguire
Starring: Renée Zellweger, Colin Firth, Hugh Grant
Year: 2001
Okay this doesn't come under the list of a 'Christmas film' but it begins during Christmas time and ends there to; and to me, that makes it a Christmas film and probably my all time favourite at that! Renée steals the show as our lovable and relatable Bridget in this fantastic rom-com! At the start of the New Year, 32-year-old Bridget (Renée Zellweger) decides it's time to take control of her life and start keeping a diary. No, the most provocative, erotic, and hysterical book on her bedside table is the one she's writing. With a taste for adventure, and an opinion on every subject – from exercise, to men, to food, to sex, and everything in between – she's turning the page on a whole new life.