Best Canadian Actors Who Pop Up in Predominantly Vancouver Productions
I've been watching a lot of direct-to-video franchise sequels, horror films, and action movies. Don't worry about why. What I have noticed is that the same actors play a lot of the side characters.
This isn't something that's strictly limited to low-budget, straight to streaming cash-ins. This is a Canadian thing. Lots of films decide to shoot in Canada due to our financial incentives and lovely demeanour. This is especially true of television shows. Lots of productions take place in Ontario — looking at you, Suits and Hannibal — but the true Hollywood of Canada is Vancouver, British Columbia.
There are plenty of shows, especially genre shows, that take advantage of Vancouver's ability to look like any other location in the Pacific Northwest. This has been a real boon to actors who like supporting roles in cheap horror, The CW's weekly lineup or shows relegated to Fox on Friday nights.
This list is to show my appreciation to these canuck regulars. They're the types of performers that I'm always happy to see. The only real criteria I have is:
1) They have to be generally considered Canadian actors, even if they weren't born in Canada (we're a welcoming nation like that)
2) They have to have guest-starred in at least two Canadian productions (Vancouver, Toronto, Calgary, etc.)
3) I have to know and like them.
It's a pretty simple list, all things considered.
Honourable Mentions
(Too Famous For Their Own Good)
This section is exactly what it sounds like. It's a list of great Canadian actors who show up in Canadian-based productions but have received a lot of crossover success. These actors are all fantastic, but they're generally at a point in their careers where they don't show up in a DTV Scorpion King sequel. But, hell, Ron Perlman has done one of those, so who the hell knows anymore?
The Top Ten Twelve Canadian Actors Who Pop Up in Movies and TV Shows
This was supposed to be a top ten list, but I had trouble whittling it down. So… whatever, it's a top twelve list. Who cares? Anyway, I'll present my definitive, unobjectionable choices with a very brief collection of Canadian-based productions they worked on, their biggest hits and any direct-to-video or made-for-TV movie standouts they've had.
I'll start the list now, if that's okay with you.
12. David Lewis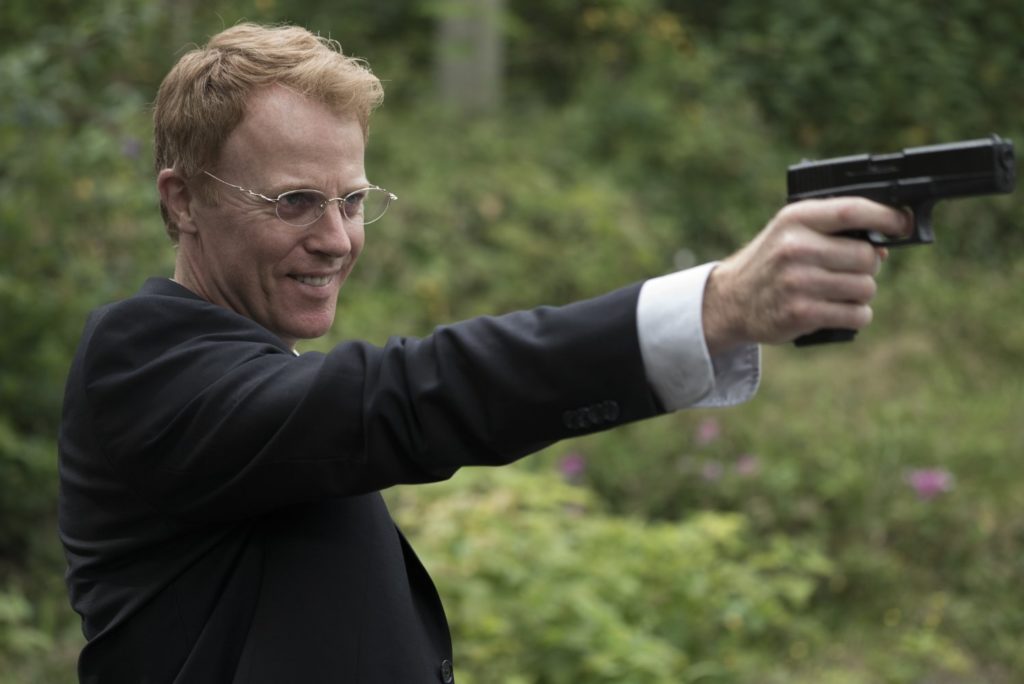 David Lewis is a solidly Canadian actor with an impressively lengthy resume. He has a reserved presence and can easily pull of cop, teacher or lawyer, which gives him lots of options to pop up randomly in something I'm watching.
Canadian Productions: Smallville, Dirk Gently's Holistic Detective Agency
Biggest Hits: Lake Placid, Air Bud: Golden Receiver
DTV/Made-for-TV Standout: A Fairly Odd Movie: Grow Up, Timmy Turner!
11. Victor Webster
The blandly handsome actor with expressive eyebrows who first came to my attention as one of the leads in Mutant X has made his mark in DTV action movies over the last few years as the titular character in the Scorpion King movies. His shift to DTV and continued presence in Canadian productions earns him a spot on this list.
Canadian Productions: Harper's Island, Continuum
Biggest Hits: Surrogates, Must Love Dogs
DTV/Made-for-TV Standout: The Scorpion King: Battle for Redemption
10. Matthew MacCaull
This angular actor has a nice intensity about him, which makes him stand out a lot. I like that. He doesn't just blend into the background when he's a side character. That's an important aspect of being a regular in Canadian productions that a lot of people who didn't even come close to making this list completely forget.
Canadian Productions: iZombie, Legends of Tomorrow
Biggest Hits: Tomorrowland, Star Trek: Beyond
DTV/Made-for-TV Standout: The Marine 4: Moving Target
09. Brandon Jay McLaren
McLaren first stood out to me in the single-season series, Harper's Island, a show I absolutely loved that barely anyone watched. He was an absolute pleasure to watch in that, and I've been happy anytime he appears in other shows. Nothing has matched his performance in Harper's Island though. Man, that show ruled.
Canadian Productions: Harper's Island, The Killing
Biggest Hits: Tucker & Dale vs. Evil, She's the Man
DTV/Made-for-TV Standout: Dr. Dolittle: Million Dollar Mutts
08. Amanda Walsh
Amanda Walsh came to my attention as, of course, a MuchMusic VJ. For Americans reading this, a MuchMusic VJ is just an MTV VJ like Kennedy (but less awful) or Carson Daly (but less famous, sadly) only Canadian. The fact that she's got a respectable acting career actually puts her ahead of a lot of MuchMusic VJ's.
Canadian Productions: Smallville, Dirk Gently's Holistic Detective Agency
Biggest Hits: Ghosts of Girlfriends Past, Disturbia
DTV/Made-for-TV Standout: WarGames: The Dead Code
07. Christopher Heyerdahl
Heyerdahl is like a Canadian Bruce Spence. He has an imposing presence and an odd, yet mellifluous voice. His major showcase role has been the Swede in Hell on Wheels, where he steals the show from the likes of Colm Meaney and Tom Noonan, but he pops up here and there in other productions, and he's always welcome.
Canadian Productions: Smallville, Supernatural, Van Helsing
Biggest Hits: Chronicles of Riddick, Blade: Trinity
DTV/Made-for-TV Standout: Matthew Blackheart: Monster Smasher
06. Lexa Doig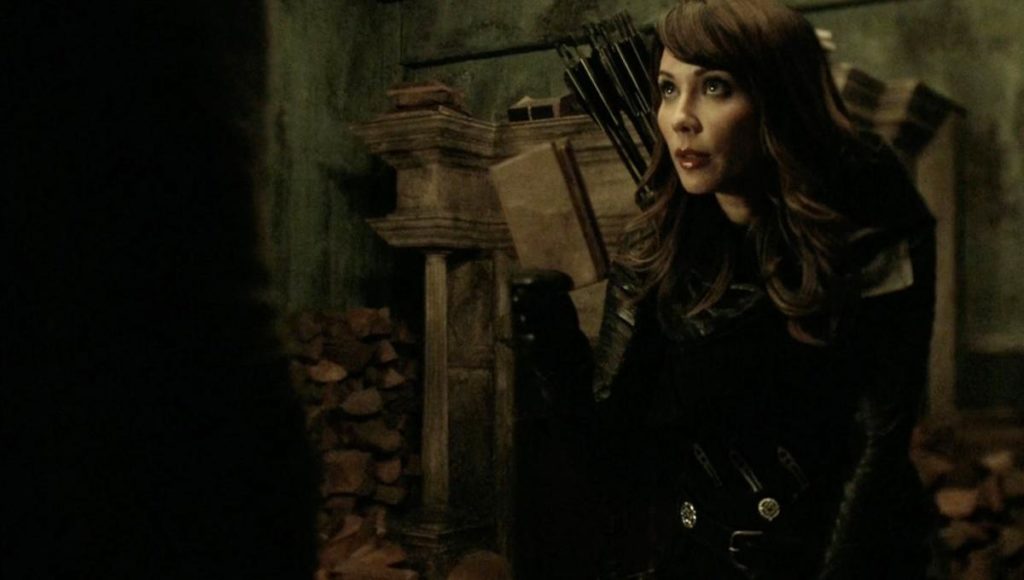 Doig's most prominent role has been as the titular character in Andromeda. I only saw a couple of episodes and a lot of commercials for that show, so I mostly know her as the lead in Jason X. She's a strong presence who deserves a bigger career, so I was happy when she showed up recently on Arrow. You can always count on a CW superhero show to make you say "Hey, I've been wondering what they've been up to."
Canadian Productions: Arrow, Continuum
Biggest Hit: Jason X
DTV/Made-for-TV Standout: Tactical Force
05. Aaron Douglas
Chief Tyrol was a pretty central character in Battlestar Galactica, so that's pretty much all I see when Aaron Douglas shows up in a series or movie I happen to be watching. He loses some points for, through no fault of his own, taking me out of whatever I'm watching for a second. He also gains points for being really, really good in the short-lived Canadian series, The Bridge.
Canadian Productions: Battlestar Galactica, Dirk Gently's Holistic Detective Agency
Biggest Hits: X2, Final Destination 2
DTV/Made-for-TV Standout: Death Do Us Part
04. Roger Cross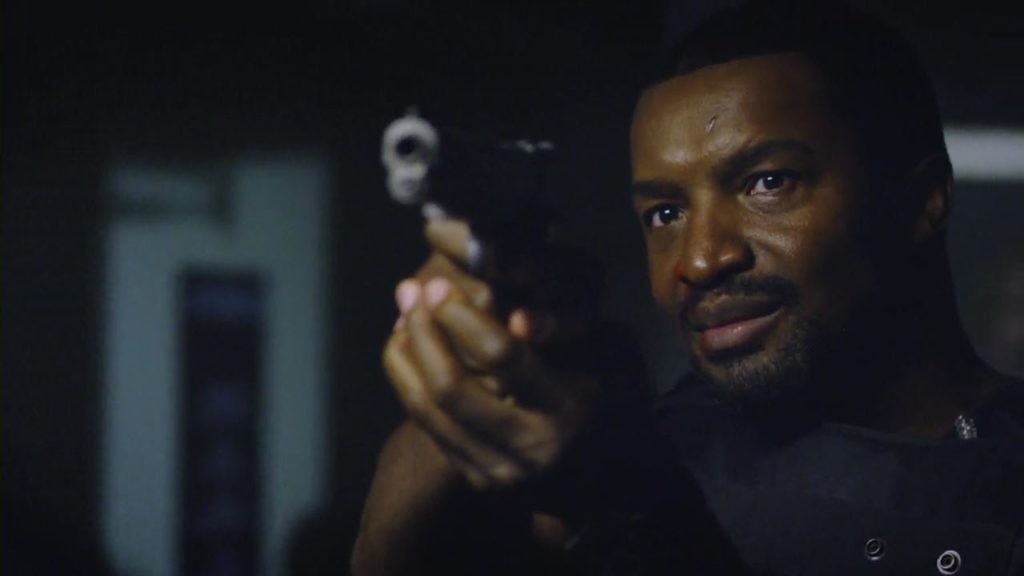 As far as I'm concerned, Roger Cross will always be Curtis Manning from 24. He was Jack Bauer's extremely reliable back-up — until he was stupidly killed off in season 6, spoiler alert — and that extends to Cross himself. He definitely has a type (stern or noble soldiers, cops, etc.) but he can be even more fun when he's playing against that. It's always a plus when I get to pretend whichever character he's playing is a still-alive Curtis Manning. Like, it was sooooo dumb when they killed him off, guys.
Canadian Productions: Fringe, The Strain
Biggest Hits: War for the Planet of the Apes, X2
DTV/Made-for-TV Standout: 12 Rounds 3: Lockdown
03. Ben Cotton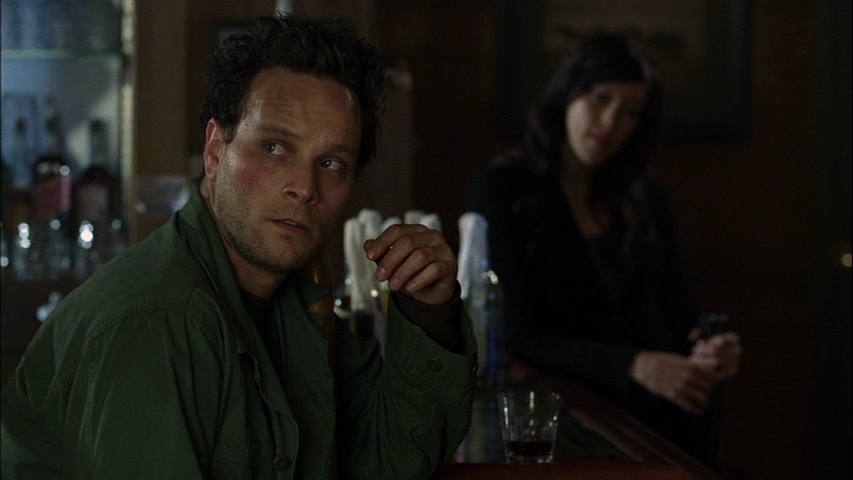 Once again my sweet, sweet Harper's Island introduced me to an actor. Ben Cotton played the extremely obvious red herring in that series, and he seems to specialize in wild-eyed sidekicks. Cotton is a welcome sight in a series, and The Marine 3: Homefront made a great case for him as an interesting henchman, holding his own with Neal McDonough. I hope I see him in a lot more movies to come.
Canadian Productions: Harper's Island, Fringe
Biggest Hits: Slither, The Chronicles of Riddick
DTV/Made-for-TV Standout: The Marine 3: Homefront
02. Ty Olsson
Ty Olsson generally plays gruff badasses. He's also played a guard who had a bunch of metal injected into his ass so that Magneto could escape from prison. He's rarely typecast in that role though. Olsson makes a great hero and a great heavy, and I'm happy with whichever role he's in. He's also really good at creating instant camaraderie with other actors, he deserves a big showcase role in war movie, joking around with the other soldiers. Cast my man Olsson, Hollywood!
Canadian Productions: Supernatural, iZombie
Biggest Hits: Rise of the Planet of the Apes, Godzilla
DTV/Made-for-TV Standout: S.W.A.T.: Under Siege
01. Michael Eklund
Michael Eklund is a fucking weirdo. In the best way possible. He's also incredibly likable, in a way that makes me a little annoyed that he predominantly plays villains. Eklund got the top spot because of how good and memorable he is. He doesn't just show up in a lot of roles. He stands out. Eklund makes a good "off" henchman, like the artsy or tech kind. It seems like people are picking up on his talents, which is a good thing, but if there were any justice in the world, he'd be an in-demand character actor for big budget movies.
Canadian Productions: Fringe, Wynonna Earp
Biggest Hits: The Call, The Imaginarium of Doctor Parnassus
DTV/Made-for-TV Standout: The Marine 3: Homefront