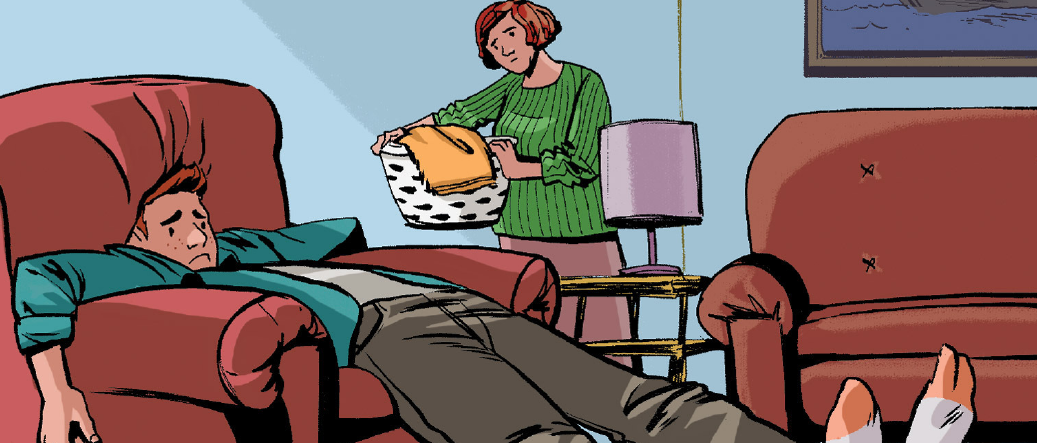 Archie #8

Writer: Mark Waid
Artist: Veronica Fish
Colourist: Andre Szymanowicz with Jen Vaughn
Letterer: Jack Morelli
Editor: Mike Pellerito
Publisher: Archie Comics Publications
 A review by Amelia Wellman


Archie #8 takes us into another Lodge-centric storyline. Mister Lodge has political aspirations and is running for Mayor of Riverdale, Veronica is still looking for a way to be with Archie, Mister Lodge is scheming away to get Archie out of his hair for good, and Veronica is looking for a cat that matches Archie's hair. Meanwhile, Archie's dad is offered the job of a lifetime but is there something a little more sneaky behind his raise?
I find myself continuing to be charmed by the relationships presented in Archie. Every interaction we're privy to seeing is very human and natural. Considering that Archie comics focused almost exclusively on ridiculous, slap-stick circumstances for years, it's an enlightened choice to finally give these characters something more beyond the single characteristic they've had since their creation.
Issue eight also gave us an endearing look into Archie's family life. His dad is working a low-paying, menial job to pay the bills and seeing him struggle really upsets Archie. You can tell he really loves his dad and looks up to him, especially at the climax of this issue. It's sweet to see that Archie is taking the relationships further than just the Archie-Betty-Veronica love triangle.
Veronica Fish is back to continue doing some of the best art currently in comic books! The character's different personalities really shine with their constant expressiveness. I really felt for Archie when he was slumped dejectedly in a chair, or when he was slumped dejectedly against the wall, or when he was slumped dejectedly in the chair again… Archie was pretty miserable this issue and I very much felt for him each time! The pain he felt was so clear on his freckled face: you will absolutely always know exactly what's on everyone's mind.
The Verdict
Buy it! The new Archie series is proving itself over and over again! The stories are touching but still funny, the characters full and developed but still true to their origins, and the art never relents in its cuteness. There's something innocent and familiar to it all and it makes for an thoroughly enjoying read.