One month until American Horror Story returns and FX has released another teaser trailer, this one shows the concept of an alien abduction happening during a camping trip.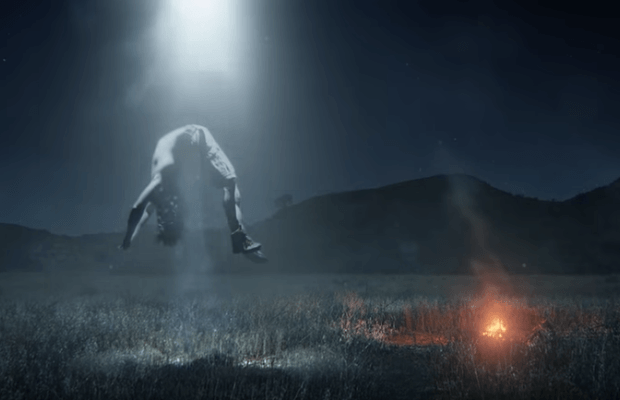 As to whether this teaser trailer shows what season six of the popular horror anthology will cover is anyone's guess. Each teaser shows a different idea, but only one of them has anything to do with season six.
FX CEO John Landgraf has commented:
"One [teaser] is accurate; all the rest are misdirect. We decided, Ryan and I and [marketing president] Stephanie Gibbons, that it would be really fun this year… to keep it a mystery. There is a theme and a setting a place and time, but we're not going to reveal it."
What is known about season six is that Sarah Paulson will join Lady Gaga, Kathy Bates, Cuba Gooding Jr., and Romika Annabell Osorio as part of the cast. There hasn't been any word yet if Angela Bassett, Denis O'Hare, Matt Bomer, Wes Bently, Cheyenne Jackson, or Finn Wittrock will return.
Check out a few of the teasers below. Any guesses as to what the real one is? Tweet us @RoguesPortal and theorize with us!
American Horror Story season six returns to FX on September 14th.
https://www.youtube.com/watch?v=6O_6AWhezvU
https://www.youtube.com/watch?v=qUsYwruWOJg