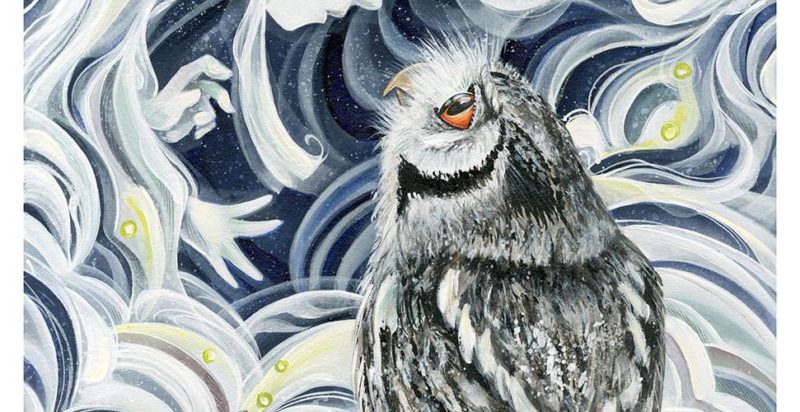 The Ghost, The Owl GN
Writer: Franco
Artist: Sara Richard
Letterer: Marshall Dillon
Publisher: Action Lab
Review by Anelise Farris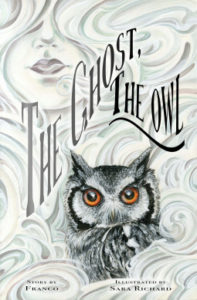 The Ghost, The Owl is a young-adult graphic novel that is equal parts fantasy and mystery. In this moving and haunting story, a ghost, Elenor, and her animal companions try to figure out exactly what happened to make her a ghost. A kind owl, in particular, takes pity on Elenor and makes it his mission to bring Elenor some peace. When a crow spots an angry man in the woods, and they discover a cottage that belongs to a woman named Jessica, things begin to click for Elenor. Only, Jessica herself is in danger of being evicted (or worse) before Elenor has a chance to figure out why she feels connected to this place.
Franco's writing in The Ghost, The Owl reads like a modern fairy-tale. It is contemporary, but it has ties to a much older tradition. Although we do not get a lot of detail or character development, this is not an issue based on the genre. Classic fairy tales are very much driven by plot, and that's precisely what we get here. Likewise, Franco carefully weaves themes like processing grief and practicing kindness throughout this tale.
Sara Richard's art is perfect for this story. It is quiet, mystical, and moves the story along at such a fluid pace. Richard uses full-page, watercolor-esque pages over the more traditional panel-by-panel breakdown. This adds to the fairy-tale quality, and I like how the forest animals are realistic whereas the ghost is more cartoonish and soft-lined.
Verdict: Buy it.
If you like darker fairy-tales—regardless of your age—you will enjoy The Ghost, The Owl. It is a gorgeously-illustrated story that reminds you to be kind to all beings because you never know when you might need an extra hand (or beak).
The Ghost, The Owl will be available in comic shops on May 2, 2018, and everywhere else on May, 15, 2018.