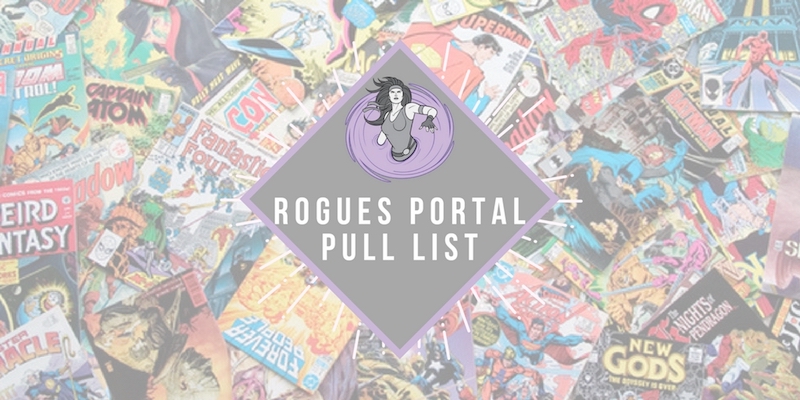 It's Wednesday my dudes! That means your local comic shop has brought in new comics for the week, and it's time to see what's new on the Rogues Portal Pull List for September 27th. Every week we compile a list of comics that get us super excited. Tons of comics hit the shelves each week, and it's not always easy deciding what to get. So here's what we're getting and what you should check out today!
---
Rogues' Essentials
Royal City Volume 1: Next Of Kin TP
Anything by Jeff Lemire is an instant love for me! The complexity he weaves into his narratives is amazing. This is an affecting story about family and grief, all with the usual Lemire flair. – Anelise
I have been reading this series since it came out. Nice slice of life story with a bit of a twist. If you haven't been reading it yet, this is a great way to catch up – Greg

---
Anelise's Picks
Hi-Fi Fight Club #2
90s culture, music, and a whole bunch of girl power makes this comic a must-read!
Rockstars #7
A comic about music and folklore is a no-brainer for me. SO GOOD! And there's a cat!
---
Greg's Picks
Marvel Legacy #1
Well, here it is. The book that is suppose to kick off this latest Marvel Universe. I'm interested to see where this new direction is going to take readers.

Nightwing The New Order #2
The first issue set up an interesting concept. Hope the twists and turns continue here.
---
Josh's Picks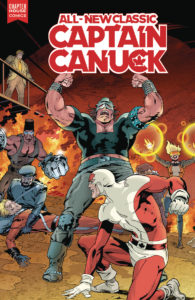 All-New Classic Captain Canuck #4
This is a continuation of the original Captain Canuck series from the 80's, and it's the final issue. Time travel, aliens, and evil masterminds are all included. Can Canuck finally make it home to his own time?
---
Kylee's Picks
Godshaper #6
I'm not ready for this series to end, least of all because I'm completely obsessed with Jonas Goonface's art. Si Spurrier purposefully designed Godshaper to keep many of the mysteries just that. It's such a layered work, and I can't wait to explore all of the nuances of the ending.

---
Graphic Novels

X-O Manowar Volume 2 General TP
Aric of Dacia is a character with such amazing potential. He is a barbarian from Ancient Rome fighting a war on an alien world. It's Conan the Barbarian meets Star Wars, and you need to be reading this. – Josh

Thanks for checking out the latest Rogues Portal Pull List! We'll be back on October 4th with another list of books for you to consider.