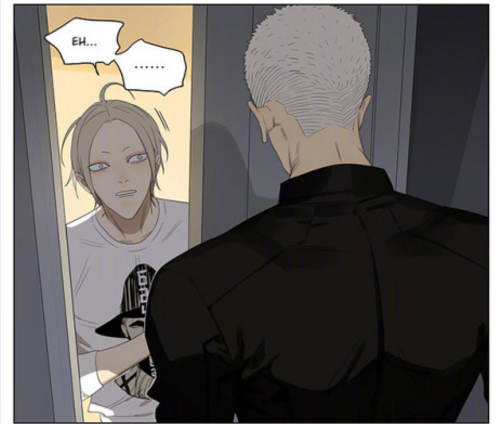 19 Days is back and things are starting to heat up! Mo has (sort of) confessed to He Tian about how he really feels about him and He Tian went above and beyond to ruin the moment. What will this chapter bring us? Let's find out…
Plot
Jian Yi is home alone yet again and it wondering where his mother is. He hears a knock on the door and the person on the other side might have an idea about her whereabouts….
Opinion
There has been a lot focus within the fandom about the beauty of this new 'brother' however my focus (as well as concern) is on Jian Yi's mother. I wonder where she's gone and if she's okay. Since brother Qiu and He Cheng are both visiting others I'm wondering if Jian YYi's mother and father are spending time together privately. I hope she comes back safe and unscathed.
Now let's change our focus on brother Qiu. It honestly astounds me how artists can create characters and have a whole segment of people swoon. A fictional character has made some hearts swoon and made others reach for the fan. Let's be honest though he does look like a snack!! He mentioned the word 'brother' and I can clearly see the resemblance!! Is he Jian Yi's brother? Only time will tell…I bet he isn't.
Jian Yi is soo cute in this chapter!! Like an annoying little brother!
Next Chapter:
I'm predicting the next chapter will show us what's going on with Jian Yi's mother. Old Xian cannot mention that his mother is not coming back for a while and not give us a glimpse to see if she's okay. If not then definitely a 'next day' chapter.